HOLOGRAPHIC SPACESHIPZ








Holographic Spaceshipz
Holographic Spaceshipz
a new music vibe of eclectic ElectroGhetto freaqkwenccz. A futuristic sound filled with party fun filled soulful experiences created by BlaqspaceDNA & Rainbow Vanity a caduceus of sweet seductively levitated soundwavez!!! "Holographic Spaceshipz"



"BOdY RoCk"



---
Holographic Spaceshipz Voted#1 as "The Best new Indie music" to emerge from Dallas!!! "absolutely Levitating dance party music" THANX TO ALL OF YOU HOLOGRAPHIC SUPPORTERS. NEW SONGS, NEW DOWNLOADS LINKS, NEW VIDEOS, NEW HOLOGRAPHIC SPACESHIPZ SHIRTS & MUSIC COMPILATIONS ARE COMING SOON 2015!!!!!!!
http://www.reverbnation.com/holographicspaceshipz
Powered by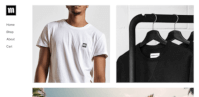 Create your own unique website with customizable templates.