BLAQSPACEDNA THE HEARTBEAT

The Ark-I-Tech of the "ELECTROGHETTOSOUNDWAVEZ". A sound specialist from the AltoBlue Music roster. Blaqspace produces, writes, and performs with a culturally diverse style that mixes socially driven lyrics reminiscent of the old school rap era with a futuristic twist.

"BLAQSPACEDNA AMPLIFIES THE CULTURE OF UNDERGROUND HEADS WORLDWIDE REPRESENTING CONSTRUCTIVE VIBRATIONS OF REALITY THROUGH HIS ABILITY TO CREATE BEATZ AND SONIC DREAMLIKE LANDSCAPES".

Frequency + Intention = Healing
as well as
VISUALIZATION + VOCALIZATION = MANIFESTATION
Blessed with the power to bend and blend Harmonic tones
"The keys for vibrational music"




BlaqspaceDNA emerges with new mind altering Freaqkwenccz!!!
"Sound is the vibrating key to the otherside of the Universe"
http://www.reverbnation.com/blaqspacedna
thanx & galatic shoutz to all who support this cosmic musical journey of BlaqSpaceDNA
stay tuned for "The return of da Ghetto Aliens", "The BlackDot Experience" & "The Imperial Beatking" beat compilation 2018


Powered by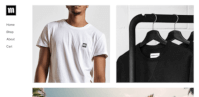 Create your own unique website with customizable templates.